Bethesda Trust is a small philanthropic fund that supports charitable organisations in Australia.
---
Our goal is to contribute to a more inclusive and cohesive Australia. We do this by supporting innovative projects that create choices and new opportunities for people and communities.
The Trust was established by James Iliffe in 2002, as a way to continue the values of his parents, Wendy and John. The name comes from the story of the Pool of Bethesda, a place of renewal and transformation.
Today, he runs the Trust with his wife Rebecca and their sons, Daniel and Adam.
Bethesda Trust brings together the personal and professional interests of James and Rebecca. What binds these interests together is education, in its broadest sense. This is the focus of the Trust.
James has worked to promote social justice and human rights issues for more than 20 years. Through Black and White Media, he supports clients in Australia and overseas to capture and tell stories that build community understanding and generate change. Digital storytelling is a vital part of this work.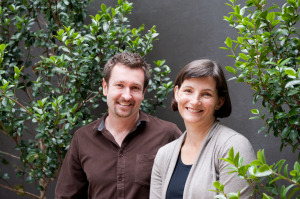 This commitment to the digital story telling has recently led James to establish the Story Exchange Foundation, providing a way for people to create and share stories that inspire, connect and inform.
As Director of Turnstone Projects, Rebecca works with companies, organisations and communities where shared interests exist, a role which takes her many places across rural and regional Australia. Building closer connections between the city and the country is a significant part of her work and a strong personal commitment.
Daniel and Adam are increasingly involved in the Trust, with their interests and experiences shaping our discussions. We also have a shared family interest in finding out what is happening in different parts of Australia. For example, a work and research trip in 2013 saw the boys enjoy an insider's look at life in Blackall, Queensland.
Outback Adventure is Daniel's way of saying thank you to the community of Blackall for their hospitality and inviting him into the local school.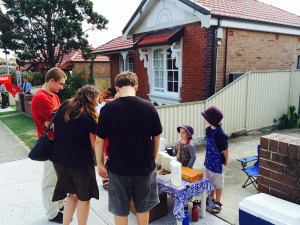 These experiences have helped Daniel and Adam develop new perspectives and interests – including establishing a "caravan fund" to support their quest for more adventuring. At last count, the fund had raised more than $250 through selling hand-drawn calendars, homemade lemonade and chocolate chip cookies.
In addition to the work of the Trust, both James and Rebecca are heavily involved in their local communities, providing pro bono support and volunteering their time for groups and causes they care about, including Canterbury Public School and the Marrickville Community Fund.